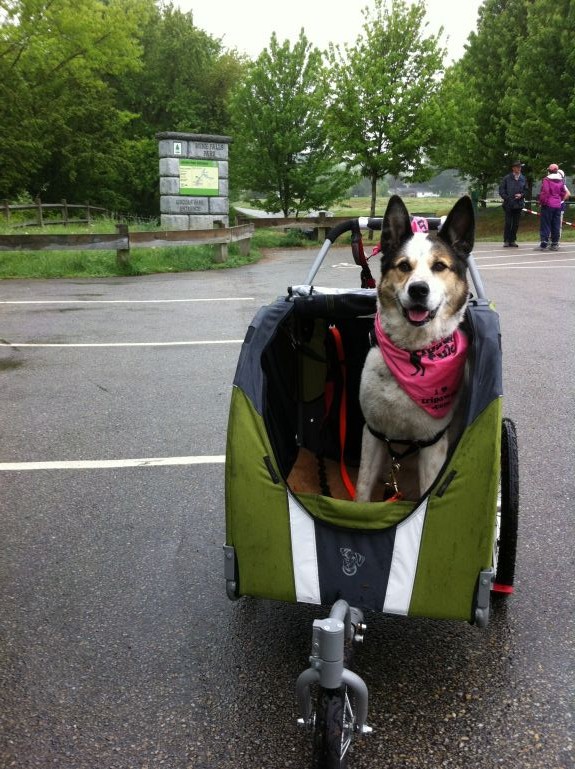 The drizzle kept almost all the annoying people away. 😉  I MUST finish my run before 8:45am when the gaggle arrives and blocks the exit with their dogs and themselves. Oreo doesn't mind much; she loves everyone. She did stop smiling until I got her away from the chatty man and his long-leashed dog, then she poured on the cuteness once again.
I did read everywhere that if I get a tripawd then everyone, seemingly EVERYONE, is going to want to stop and talk about her, even in New England. Plus she's just so beautiful, they'd want to engage us anyway. My pretty princess!
The Wounded Warrior 5k is on Sunday, and I can't wait! I think I'll give her a brisk walk before it starts, then put her in the buggy. Don't want to risk tripping up any runners.
I thought about going to Concord, NH with her today for the March Against Monsanto, but I'm too leery of what kind of crowd it will be, and whether we'd be safe. We'll do the Meditation Moment at 9:30pm instead, in the relative safety of our own home.