For our first month in the Shasta Compact (I named her Rosie), I took us to an extremely nice campground. I wanted a safe place to test out my RV legs, and the packs' too. Oreo and Charlie took to it immediately. Oreo even made friends with a stray camp cat, play-bowing to him and licking him until he was sopping wet. She was really depressed when I brought him to the no-kill humane society here; I couldn't very well "trade" mine for him…
The move from my rental house was pretty traumatic; pouring rain, mud everywhere, I ruined the lawn trying to hook up the camper, and with less than an hour until closing time, I called the storage place begging for just one more storage unit (for a total of three). How did I ever get so much stuff? We did make it safely to the campground though, and the owner was so nice about us coming in late and in the rain.
The first guy to "fix" the RV didn't do so well, and the door wouldn't latch. I had it pulled shut with a ribbon tied to a cabinet door…and Gray Kitty escaped. He didn't seal the running lights he installed either, so now Rosie was leaking from both ends. Over $500 in lost kitty postcards and one month later, Gray Kitty is back and is safe, just about half her weight is gone. She doesn't try to get out anymore. Shadow HATED living in the RV. She was the last one in anyway, so first one out (they're all technically fosters except Gray, whom I adopted). I brought her to the same no-kill humane society as the stray camp cat. They oohed and ahhed over her, and when pictures of their adoptees were posted just two days later, she was nowhere to be seen. It can safely be assumed she was adopted immediately (Russian-blue looking, and what a character, ha ha! Kept me in stitches until we got in the RV.)
So we spent a cold and rainy March at the Lazy Llama Campground in Chuckey, TN, and I highly recommend it! Especially for weekenders needing a breath of fresh air and some peace and quiet. The llamas are adorable, and the owner does arts and craft classes on weekends. There's also a yarn shop and knitted goods made from the llama hair. #YarnGlutton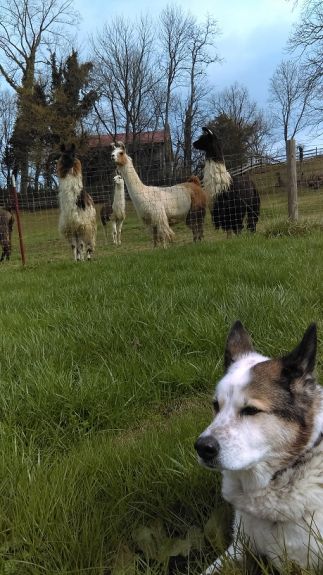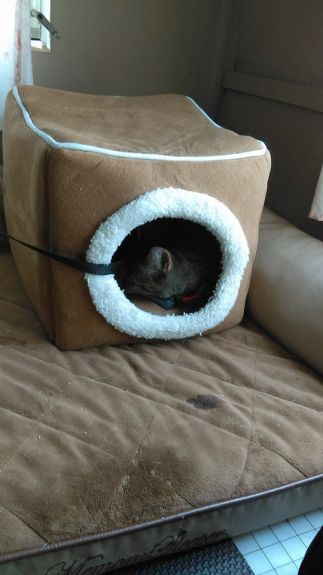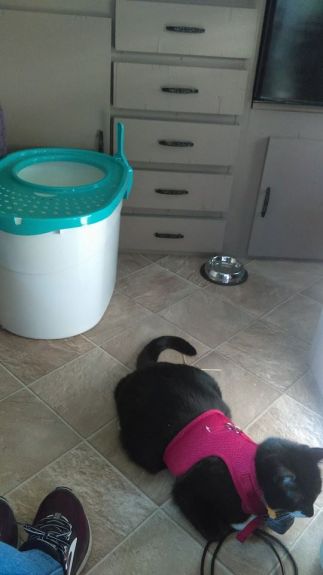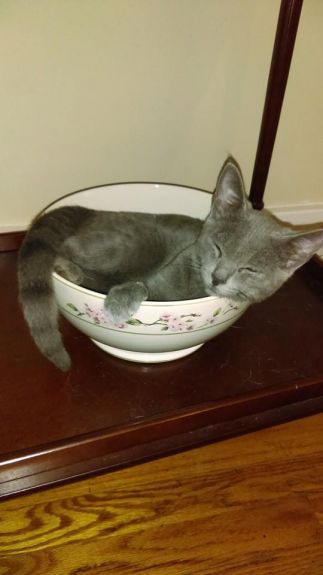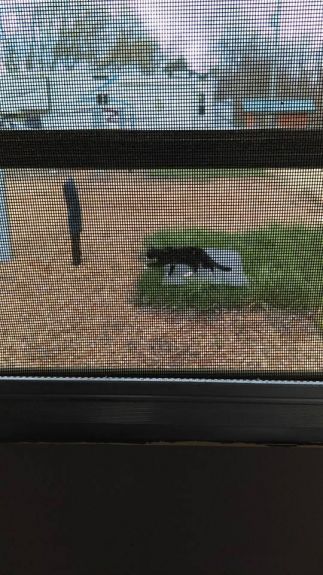 I'll be back, that's for sure.