Today was the first day I didn't really want to train but I did it anyway. And look at that happy face after it was over.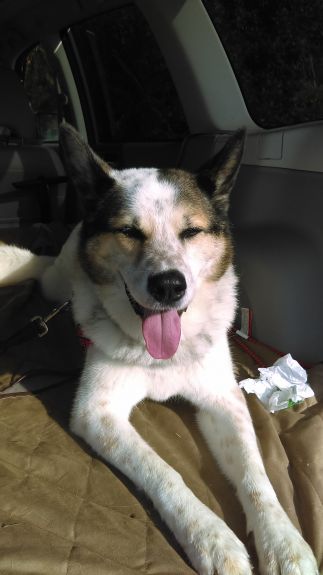 It was warm, I think about 80 degrees.  Oreo got to ride after the 5-minute warm-up, too hot for my furry girl.
And here are the lying stats. I know I went farther than this, because I went farther than last time, which was 1.96 miles.